Everyone loves summertime, yet in the warm-weather months spirit lovers are faced with an unappealing selection of artificially-flavored vodkas. Vault49 crafted a naturally flavored vodka brand that appeals to consumers who desire authentic ingredients and fresh fruit juice.
Recognizing the market for minimally processed foods and drinks made from high quality whole foods, Diageo asked Vault49 to create a brand that combined vodka with fresh fruit juice. But how to align with the premium wholesome category while still conveying spirit cues and looking playfully delicious?
Fresh pressed juices are extremely popular within our target demographic for their great taste and healthful associations, and we took inspiration from category cues in this area to inspire our designs.
We combined the simple, yet playful, visual language of juice bars with classic vodka cues, and defined the overarching concept as "when juice bar meets cocktail bar."
There was a real benefit to showing off the luscious, beautiful liquid, and the inspiration which unlocked our design approach was the crafting of a citrus fruit-shaped window as the centerpiece of the design.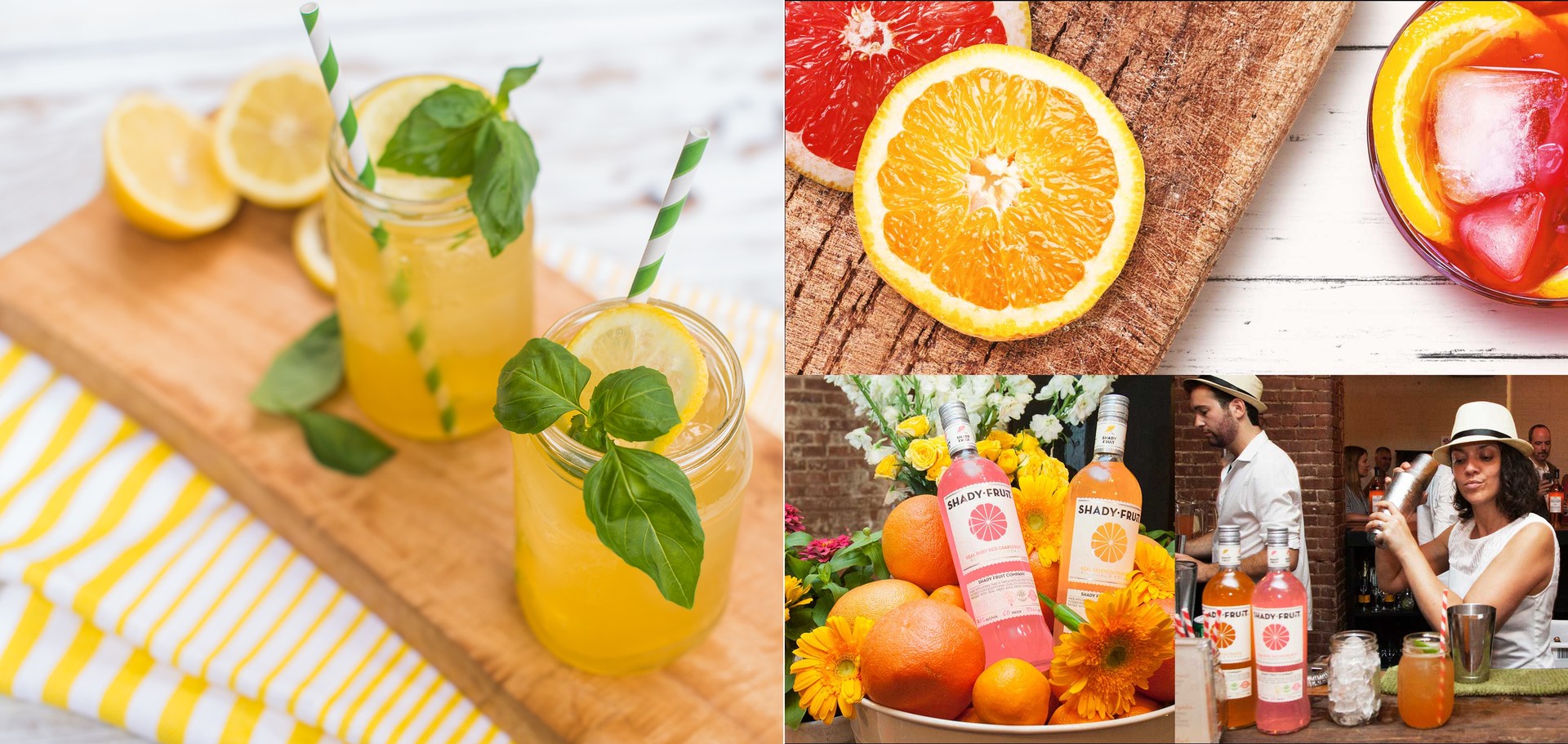 This not only takes direct inspiration from the ingredients but also communicates an overhead view of a parasol: the perfect icon for occasion-based drinking and Shady Fruit!
To highlight the authenticity of the liquid, we developed a second, lower label that communicates the high quality ingredients, including several icons for frequently sought-after attributes in the fresh fruit juice sector, like gluten-free and locally made in America.